Guest Blog by Penelope Fisher
"Sea Lord and Me"
Introduction by Antoine Vanner:
I have been fascinated for decades by the character and achievements of Admiral Lord John "Jacky" Fisher (1841 – 1920). A human whirlwind who revolutionized not just the Royal Navy, but the entire course of naval technology, by his creation of the Dreadnought battleship concept. His active career extended from the 1850s to World War 1. He joined a navy which officers who had fought in the Napoleonic Wars still held commands, yet lived to command a navy himself that utilised submarines, aircraft and wireless as well as surface warships of all types. He has been an inspiration for the Dawlish Chronicles novels, and in Britannia's Spartan we meet him at the age of eighteen in the assault on the Taku Forts in China in 1859. It is therefore with the greatest pleasure to welcome, as guest blogger, Admiral Fisher's great-great granddaughter, the film-maker Penelope Fisher, to write about her illustrious forebear. She is currently involved in a  project to make a film about him (as mentioned in article below).  I hope you'll enjoy her article as much as I have.
Over to Penelope!
SEA LORD & ME
By Penelope Fisher
What a delight to be invited by Antoine to write a guest blog about Admiral Lord John "Jacky" Fisher, my dynamic, determined infamous great great grandfather. He is one of Antoine's heroes and inspirations for his fictional character Nicholas Dawlish, who is an absolutely fascinating protagonist.
Jacky was a huge personality, an exceptional man. He devoted his life and career to the defence of Britain and his huge, energetic personality shaped history. He was a fierce, stubborn, determined, energetic, charming and pragmatic man.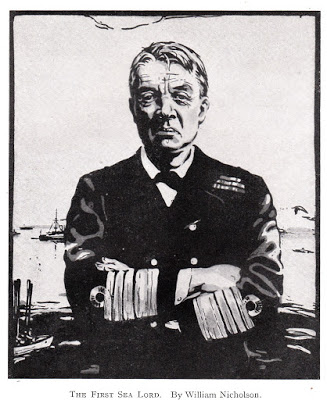 About Admiral Fisher
Admiral Lord "Jacky" Fisher was one of the most famous men of his age; an innovator who drove the transformation of the Royal Navy prior to the First World War, introducing the new big gun battleships while reforming gunnery, training and conditions. Born in Ceylon, he was sent away to live with his maternal grandfather in London and worked his way up through the ranks to become First Sea Lord. He was a colourful character with firm opinions, capable of inspiring loyalty and enmity in equal measures.
Having retired in 1910, he was brought back as First Sea Lord in October 1914 for a second term by Winston Churchill, then First Lord of the Admiralty. Yet within the space of six months, the relationship between the two men had broken down over the failure of the Dardanelles operation, ultimately costing them both their jobs.
Long and Varied Life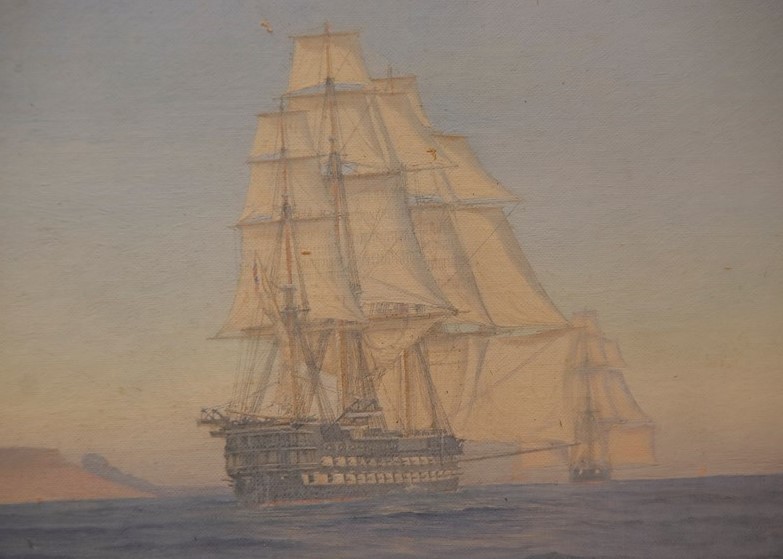 H.M.S Calcutta – Fisher served on board as a Naval Cadet 1854-1856. Like others of his generation, he joined a navy commanded by veterans of the Napoleonic Era
There are truly so many stories and components of Jacky's life, which I have spent many years researching to understand him as a man and one of the greatest Admirals the British Navy has ever seen. Jacky lived a long and varied life similar to Dawlish so there are lots of areas of his life which I'm sure you will find fascinating and already know a lot about, from when he joined the Navy at the age of 13, surviving the China War, captained his first ship at 19, to rising the ranks of the Navy as an outsider of the aristocracy, when he first became known to the British public in 1882 at the bombardment of Alexandria during the Egyptian War, his work with torpedoes and gunnery school, his swift action after the Battle of Coronel to send HMS Inflexible and HMS Invincible to the Falkland Islands to intercept the Imperial German Fleet and Admiral von Spee with great success, and his nickname "the godfather of oil" for converting ships from coal to oil.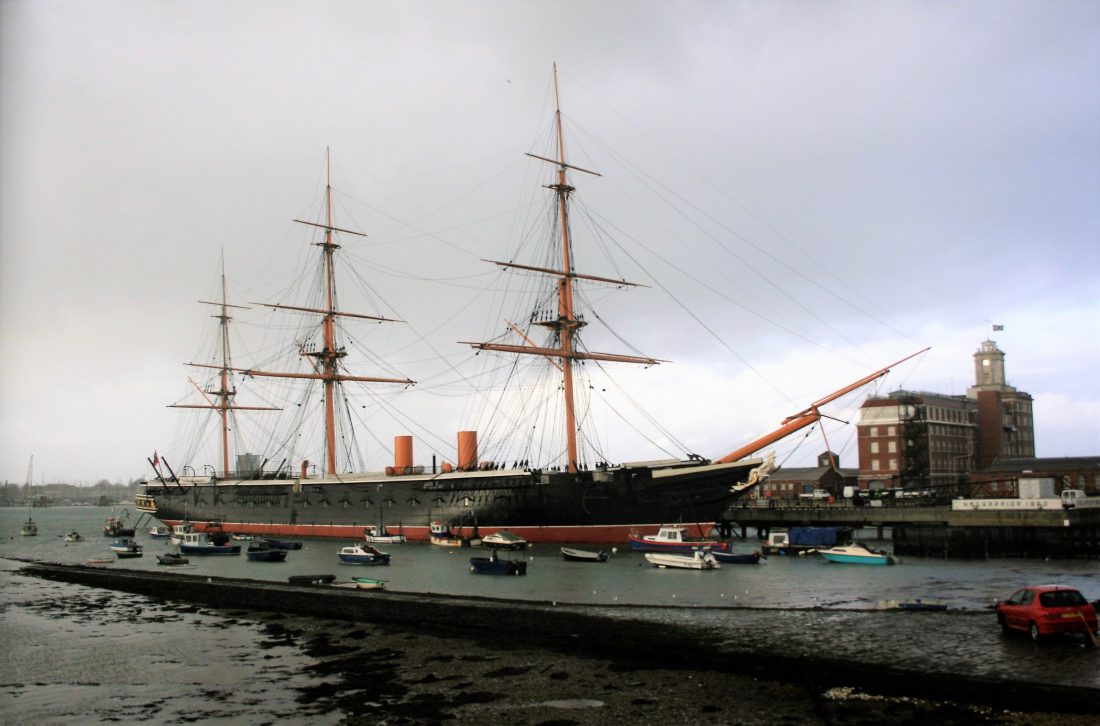 Fisher served on HMS Warrior as a lieutenant, 1863-64. She is preserved today at Portsmouth
Friend of King Edward VII
I believe he and the family loved their time in Malta when he was Commander of the Mediterranean fleet and of course becoming the father of the first all big gun battleship HMS Dreadnought, a game changer in the early 20th century arms race. He is well known as a long standing devoted friend to King Edward VII and confidant of Queen Victoria, his mother. His life-long rivalry with Admiral Charles Beresford is well documented. He was the first person to use the expression OMG (Oh My God) "OMG shower it on the Admiralty"
He was married for 52 years to Kitty Fisher, but in spite of being a religious man, lived with Nina, Duchess of Hamilton, 30 years his junior, with whom he was infatuated.
 Head of the British Navy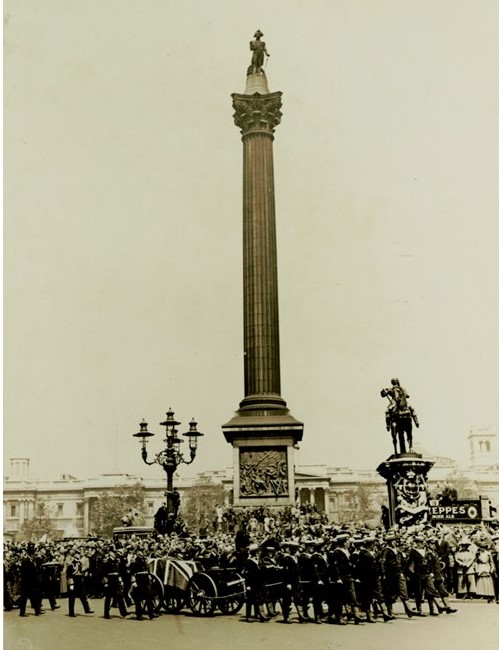 What an extraordinary life he lived from that little boy who left his parents in Ceylon at the age of six to surviving all that life threw at him to become head of the British Navy and sadly for all his hard work to disappear in history with the disaster at Gallipoli. When he died in 1920, he was given a public naval funeral at Westminster Abbey (see illustration of cortege passing Nelson's column.) and was buried at Kilverstone Hall, his Norfolk home.
Perhaps because he died so soon after the war, perhaps because popular history has focused on the Western Front, or maybe because he did not command a fleet in battle, Fisher is now either forgotten or seen only as a footnote in biographies of Winston Churchill.
Sea Lord: the film
Inspired to tell his story through film since I was young, I am now producing "Sea Lord" through my film company Trident Films. This charts the remarkable rise and calamitous fall of Admiral John 'Jacky' Fisher, First Sea Lord of the British Admiralty. It is a dramatised account of the defining eight months of Fisher's life from October 1914 to May 1915. A compelling and universal story of a self- made man's attempt to write his name in history, the film explores how patriotism, conviction and bloody-mindedness which lifted Jacky Fisher to one of the great offices of state, but it was also the cause of his ultimate downfall. A man of many words, strategic strength, insight and religious beliefs I see this as a true intimate historical character-driven biography of Jacky.
The pull to bring Jacky's character back to life is tremendous. Oh to have been a fly on the wall in the War Council and private meetings between Fisher and Churchill and to fully experience the man behind the Naval uniform!
The screenplay for "Sea Lord" has been professionally written and Trident Films is currently seeking investors and production companies to come on board.  For more information please visit www.tridentfilms.co.uk;  Twitter  @FilmsTrident ; Instagram @trident_films_
"A Veritable Volcano" – online free event Tuesday 20 October 3pm to 5pm
In collaboration with the Churchill Archives Centre, I have organised an exciting online free event "A Veritable Volcano: The Life and Legacy of Admiral Lord 'Jacky' Fisher". The event on Tuesday 20 October (3pm to 5pm) is being held to mark the centenary of Admiral Fisher's death and to celebrate the transfer of new material to the Churchill Archives Centre. I will be appearing with my father Lord Patrick Fisher in a video where we will be discussing the new documents relating to the life of Admiral Fisher.
Speakers at the symposium include Professor Barry Gough, Professor Andrew Lambert, Dr John Brooks, Captain Peter Hore, Professor Matthew Seligmann and Rear Admiral Dr Chris Parry. Closing remarks will be given by Admiral Sir Jock Slater (former First Sea Lord and Chief of the Naval Staff)
Please register for tickets by clicking below
Biography: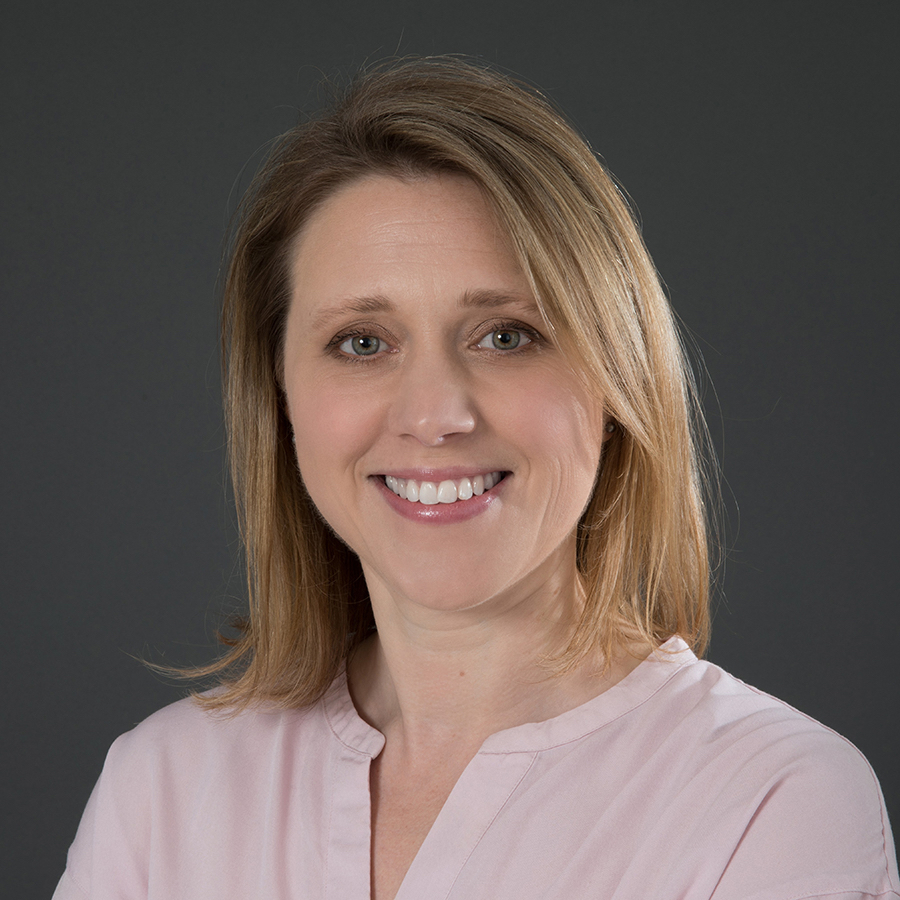 Penelope Fisher: Great, Great Granddaughter of Admiral Lord John "Jacky" Fisher
Producer: "Sea Lord" Trident Films
Penelope Fisher set up Trident Films this year with the aim to produce her own films, the first of which will be "Sea Lord."
Her credits include working as Production Assistant to Timothy Burrill, producer of "La Vie en Rose", the Edith Piaf biopic and Babylon AD starring Van Diesel.
Before this, she worked for Icon Films in the Entertainment and Distribution UK department for many major films such as "Apocalypto" directed by Mel Gibson. Other movies included "Romance and Cigarettes" starring Kate Winslet and Susan Sarandon, directed by John Turturro and "It's A Boy Girl Thing" with Elton John as executive producer, featuring songs from his back catalogue. Penelope's role entailed delivering the trailers and prints of films to different territories, coordinating with distribution departments and disseminating marketing material internationally.
Penelope studied film-making at the London Film Academy, attaining Distinction