20th Century Merchant Navy life – and death
Guest Blog by Clare Flynn
For me, one of the unexpected pleasures of entering the world of writers has been meeting so many fascinating people whom I would not otherwise have encountered. Many of them specialize in genres significantly different from mine, but all characterized by infectious enthusiasm and by an irresistible urge to tell stories, both fictional and their own. One such writer is Clare Flynn, whose short bio can be found at the end of this article.
Clare writes novels set in the first part of the 20th Century, with a significant focus on life in outposts of an empire which would largely disappear after WW2. When talking to Clare I was fascinated by the extent to which sea travel – "the only way to go" in those years – plays an important role in her books. No less interesting is the fact that Clare's own family history had strong maritime associations, with tragic consequences, in this period. I therefore asked her to write a guest blog for me – you'll find it below and I hope you'll find it as interesting as I did.
Best Wishes: Antoine Vanner
Over to Clare!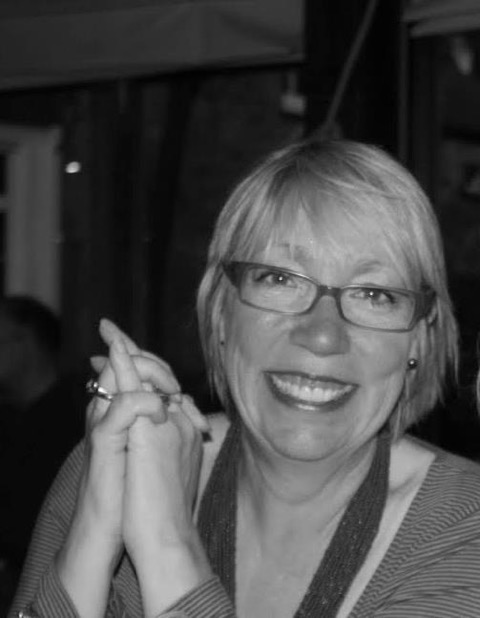 When Antoine invited me to write an article for his blog, requesting a maritime link, I realised that in every single one of my six historical novels, a sea voyage takes place. I think I must have had some form of subconscious yen for the sea – possibly because my maternal grandfather was a Master Mariner, sailing all over the world in the beginning of the last century. There is a maritime connection on my father's side too – after being widowed (I think due to the Spanish Flu) his aunt became a stewardess for The White Star Line, in order to support her five children – who were farmed out to family members – and to a Belgian convent, two ending up as nuns.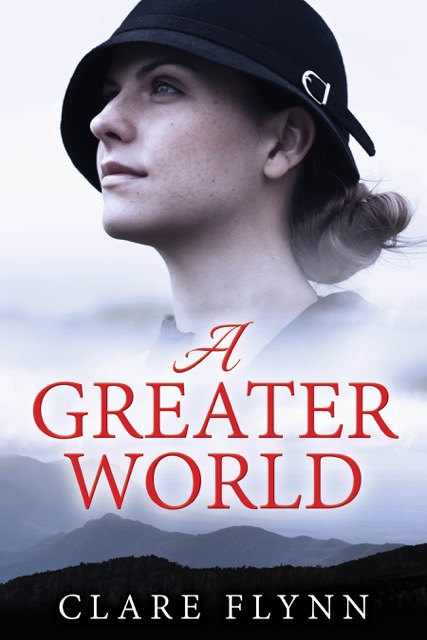 A sailing to Australia in 1920 forms a critical part of my first novel, A Greater World. I based the ship, which I named the Historic, on an actual White Star liner, the Ceramic. This was requisitioned during World War One as a troop ship and then, after a refit, became a single class ship. The absence of passenger classes was key to my story – it was how my main characters, Elizabeth Morton, from a formerly wealthy, middle class, merchant family, and Michael Winterbourne, a lead miner and veteran of the war, were able to meet – and fall in love.
Here's Michael's first sight of the Historic:
Quote
He stood on the dockside looking up at the vessel, patting his pocket with the ticket inside. A passing sailor addressed him. 'You sailing on the Historic, mate?'
Michael nodded.
'She's a good little ship. Only just back to doing passenger trips. Troop carrier during the war.' The pride in the sailor's voice was evident.
'It's hardly a little ship.' Michael felt dwarfed by it. It towered above him, making it hard to believe that it was a boat, not a building.
'Sailed before, mate?'
'To and from France. But the boat were tiny compared to this monster.'
The sailor pointed out the four masts and the central funnel 'Four sticks and a stack. Built in Belfast. Nearly nineteen thousand tons. She can carry six hundred passengers. Not to mention tons of cargo. A real beauty.'
'I've not seen owt like it!'
'Wait till you get on board. There's a couple of salt-water swimming baths and a gymnasium. You're going on yer holidays, mate!'
Unquote
The real life Ceramic was built in Belfast by Harland & Wolff and made her maiden voyage to Australia in 1913. Her first stint as a passenger liner was short-lived, as in 1914 she was armed with a couple of naval guns and requisitioned into service for the Australian forces. During WW1 she had some lucky breaks, surviving a couple of torpedo attacks in the Mediterranean in 1916, another a year later in the English Channel and then outran and outgunned a surfaced U-boat off the Canary Islands soon after. In 1917, she returned to British control.
The White Star Line got their ship back in 1919 and, after a refit, she returned to service in November 1920. It was for this reason I decided to use a fictitious ship, as my pair of emigrants needed to leave Liverpool in May 1920.
Sadly for the Ceramic, its service in World War 2 was not so fortunate. Commissioned as a troop ship in 1940, she sailed unescorted between England, South Africa and Australia. In the South Atlantic in 1940 she collided with another ship. The two hundred and seventy-nine passengers were rescued by the RMS Viceroy of India (coincidentally a ship which features in my second novel Kurinji Flowers). After repairs, the Ceramic returned to war service, back on her usual routes.
On the night of 6th December 1942, (or the 7th in local time) in rough seas in mid-Atlantic, the unescorted Ceramic was hit by a single German torpedo, fired by U-515, followed soon after by two more. The passengers abandoned ship for the eight lifeboats – by now in torrential rain. Two more torpedoes were fired to break the ship up and sink it. Unfortunately the terrible stormy weather led to the capsizing of some of the lifeboats, leaving passengers in rough seas in only lifejackets. The U-boat returned later to look for the ship's captain, intending to capture and interrogate him on the Ceramic's destination. Instead, the U-boat captain, Werner Henke (1909-1944), decided to rescue and take captive only one of the survivors, a soldier, Sapper Eric Munday, who was in the water and was thrown a line. Imagine how the other passengers must have felt, believing they were about to be rescued, only for the U-boat to disappear into the Force 10 storm, abandoning them to their fate. No one, other than Munday survived. The passenger tally was 655 – men, women and children – almost one hundred and fifty of them civilians. At the time, the news of the ship's disappearance was not publicised in Britain for security reasons, and it was ten months before the families discovered the fate of their relatives.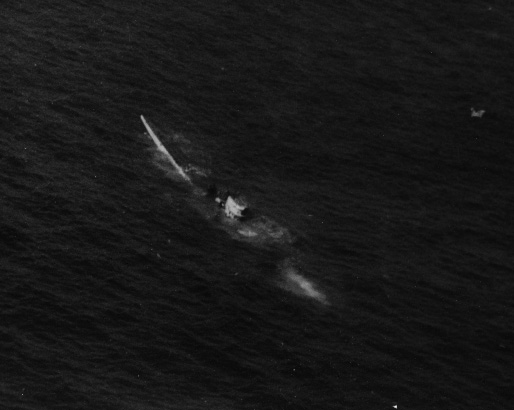 U-515 sinking after attack by American forces 09.04.1944
Photograph taken from an aircraft from escort-carrier USS Guadalcanal
As to the U-515's captain, his craft was destroyed in 1944. Henke was rescued by the Americans, who imprisoned him as a POW. Presumably fearing he would be tried for war crimes in connection with his abandonment of the Ceramic, he committed suicide by deliberately climbing up the fence of the prison camp in Virginia where he was held. Ignoring shouted warnings, he was shot dead.
The voyage of my fictional characters in 1920 was much less eventful. They arrived safely in Sydney after stops in Tenerife and South Africa. That was where their real troubles began – but that's another story and you'll have to read the book!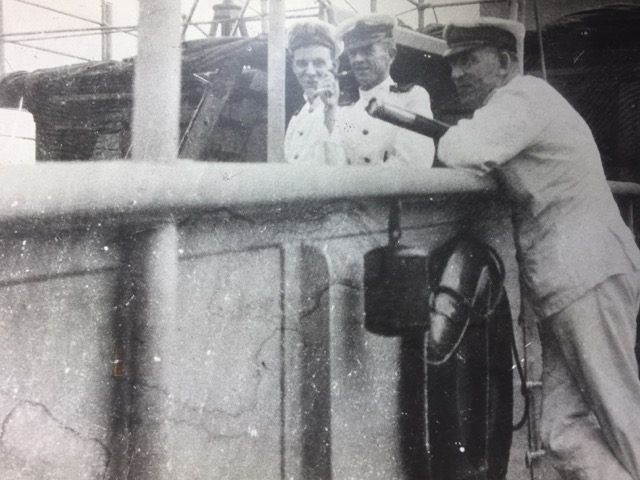 Clare Flynn's grandfather, John Doherty, with fellow crew member (family collection)
Alas, my own grandfather's fate was not a happy one. Due to failing eyesight, he had to give up his captaincy. He was too proud to accept a second officer position and kept hoping against hope that his sight would improve. He had a family of eight children and it was the 1930s, so work was scarce. Forced to take what work was available, he ended up on as a labourer on the Liverpool docks. In 1934 he was operating a winch on board the steamer Brittany in the Sandon dock, unloading grain from a ship, when the tail of his jacket was caught, possibly due to him slipping on a wet deck. There was no man on hand to turn off the winch so he was crushed and fatally injured. He was only fifty-five. According to my mother, who was six when it happened, the men who should have been operating the winch were playing cards. The inquest merited just a few lines in the Liverpool Post in those pre-Health & Safety days. Verdict "accidental death" with the coroner stating that such accidents were "all too common these days". I borrowed elements of his story to use in one of the short stories in my free-to-download collection, A Fine Pair of Shoes and Other Stories, available on my website for anyone who signs up for my newsletter  www.clareflynn.co.uk – or direct from this link http://eepurl.com/bjY_0v
BIOGRAPHY
Born in Liverpool, Clare Flynn writes historical fiction with a strong sense of time and place and compelling characters.
After a career in international marketing, working on brands from nappies to tinned tuna and living in Paris, Milan, Brussels and Sydney, she ran her own company for 15 years and now lives in Eastbourne where she writes full-time – and can look out of her window and see the sea.
When not writing and reading, Clare loves to paint with watercolours and grabs any available opportunity to travel – sometimes under the guise of research.
Check out Clare's author page on: http://amzn.to/2DtOzZP