The Matchstick Fleet
Two weeks ago I visited the Nothe Fort in Weymouth, Dorset. This is one of a whole series of forts built along the southern English coast in the 1860s to guard against a French invasion that never came. (The Prussians invaded to France successfully in 1870, and that was the end of the French threat to Britain or indeed to any other Great Power of the period). The fort has been splendidly restored as a museum with a remarkable range of displays, weapons, models, exhibits of the very highest quality, many of them produced by volunteers. It is of immense interest to anybody interested in the naval and other military history of the period and the fort's utility persisted in WW2 when it provided gun-cover of the magnificent Weymouth Beach – an ideal landing place for an invader – as well as offering mounts of anti-aircraft guns. I'll write more about this wonderful venue in a later blog.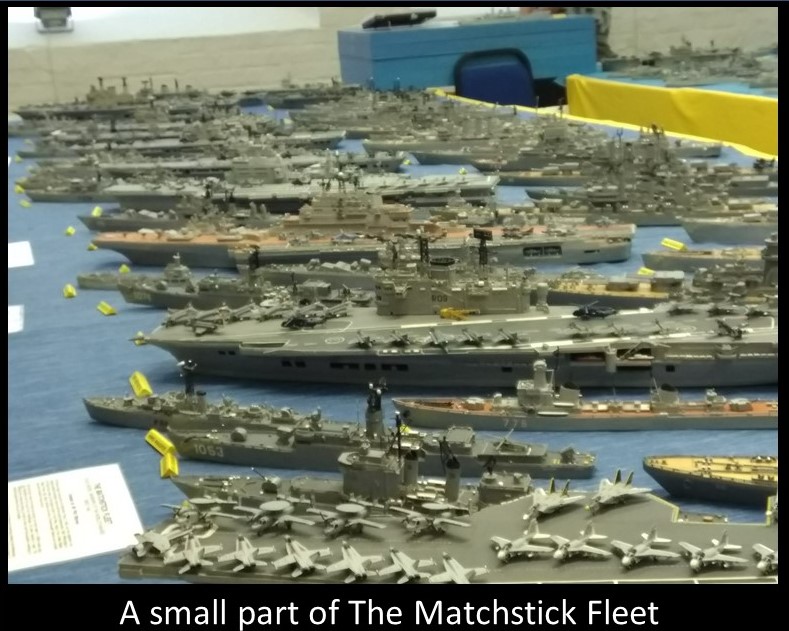 Today however I wish to concentrate on one of the gems of the fort – "The Matchstick Fleet", a collection of more than 8000 model warships, many of which are on display. They are built to a uniform scale of 1:300 and the materials used are (a) matchsticks and (b) the thin wood from which matchboxes were manufactured in Britain until two decades or so ago. No other materials are used and painting is solely by hand – no transfers are used even on the hundreds of tiny aircraft depicted on carriers and other ships. The master-craftsman responsible is a Mr. Phil Warren who constructed his first model in 1945 and who is still producing superb model ships – the latest being the USS Zumwalt – seventy-three years later.
The quality of the finished models is breath-taking and had the construction process not been explained one would never have guessed how these masterpieces had been completed, or from what material. Delicate lattice masts, tiny gun barrels, ship's boats and missiles are all created by slicing, splicing and carving, the main tool being a single-sided razor-blade, while the adhesive most used appears to be balsa cement. Turrets rotate, guns elevate, helicopter rotors turn and even the swing wings of Grumman Tomcats indeed swing. The photographs below tell the story much better than I could do in words.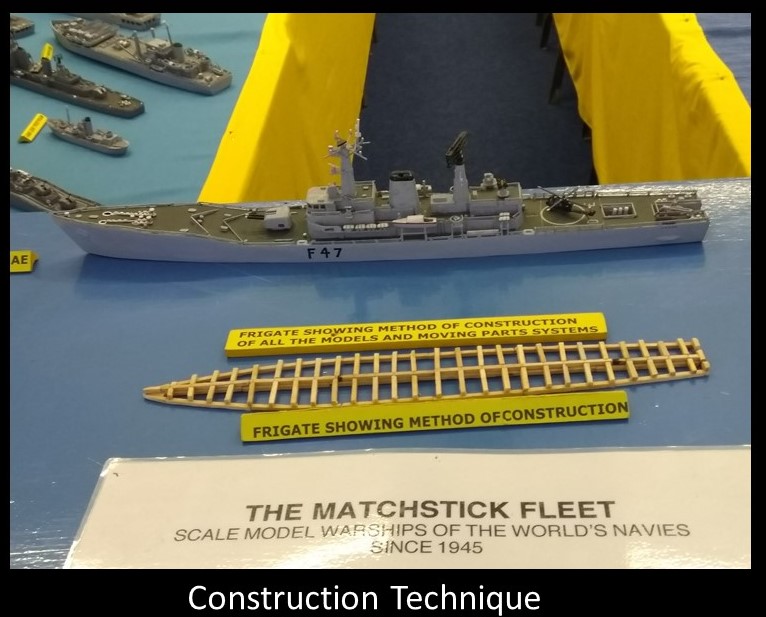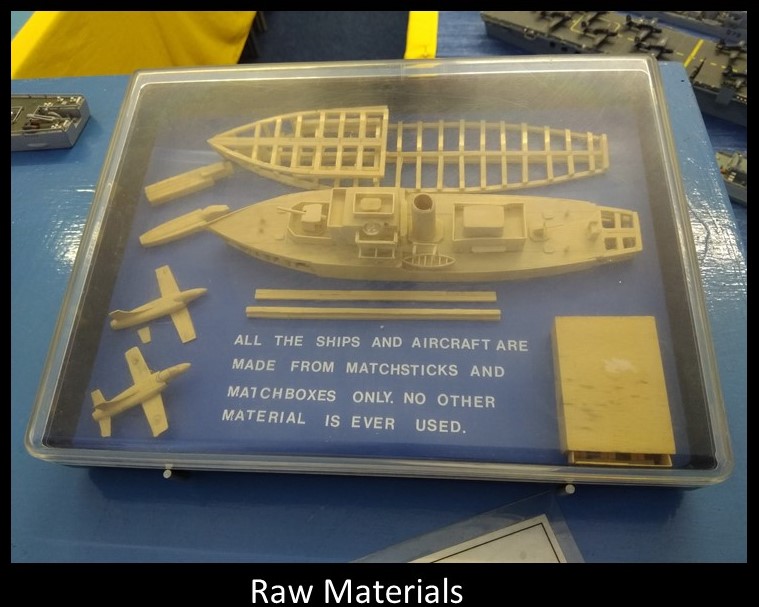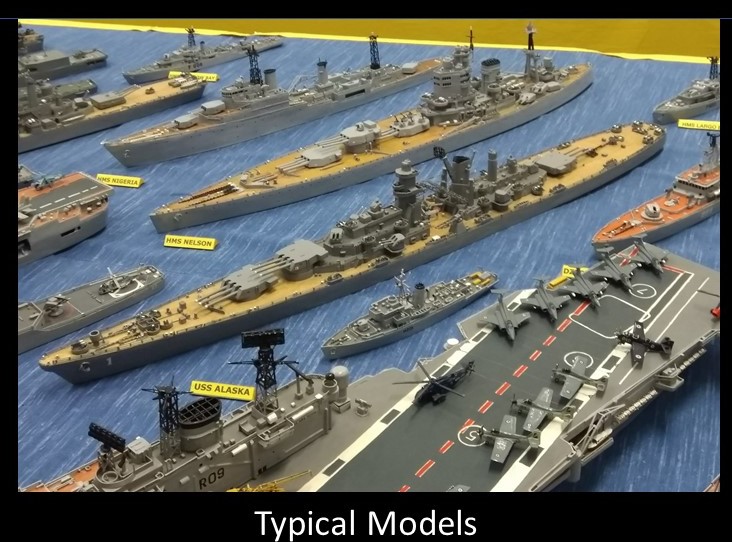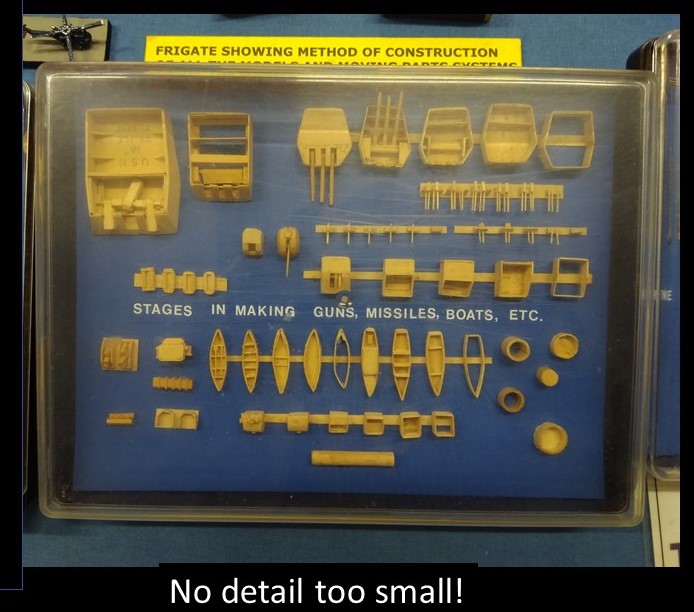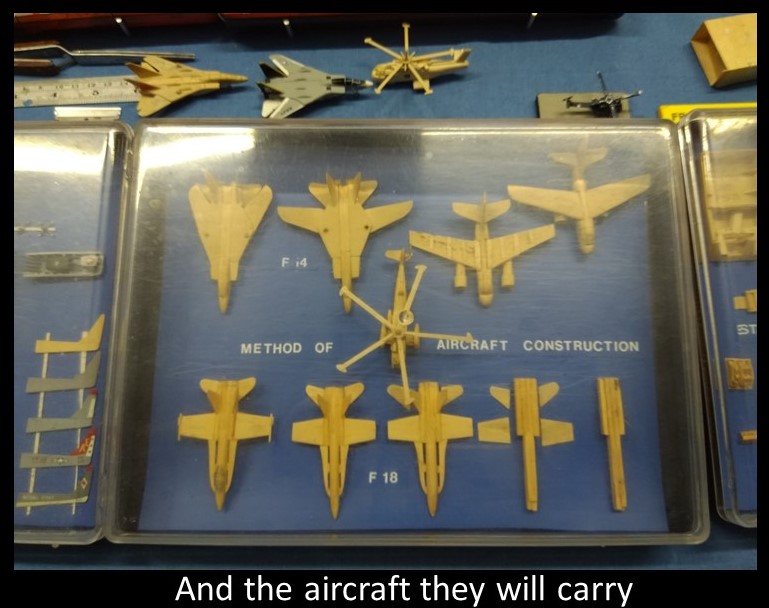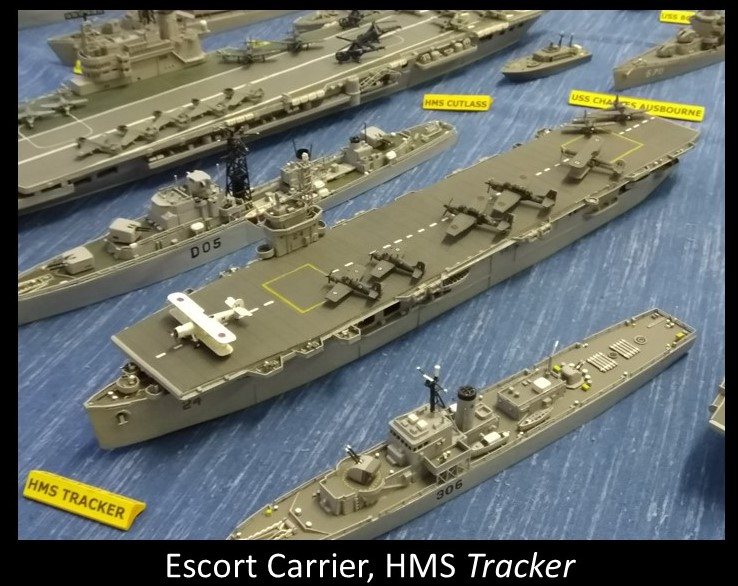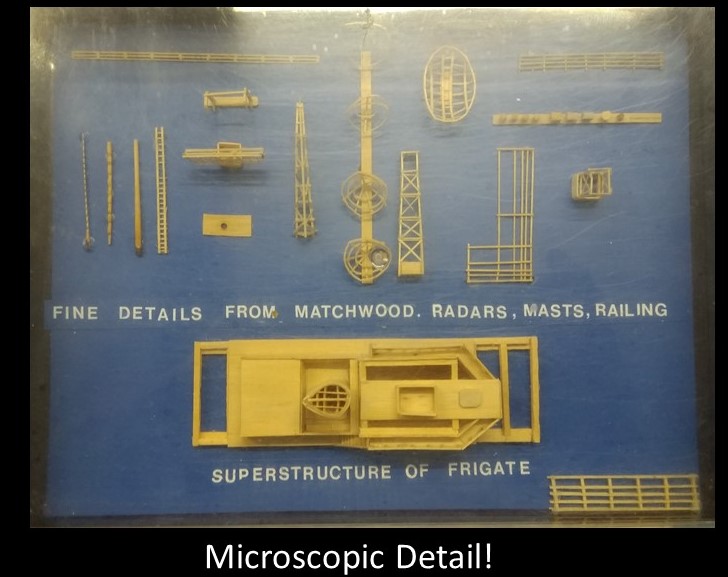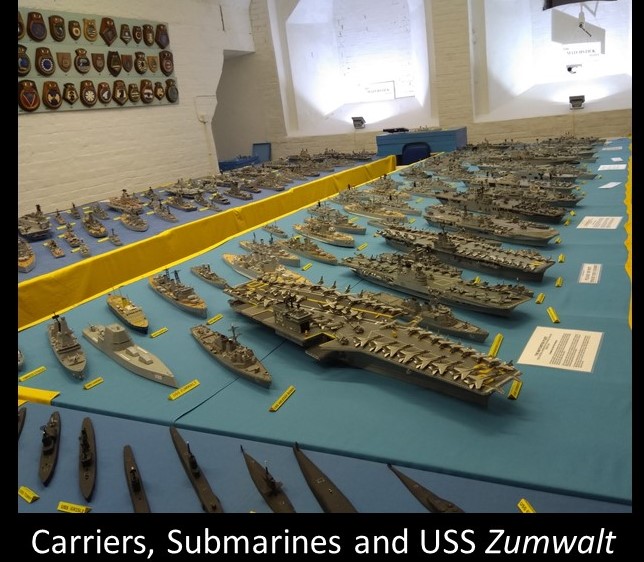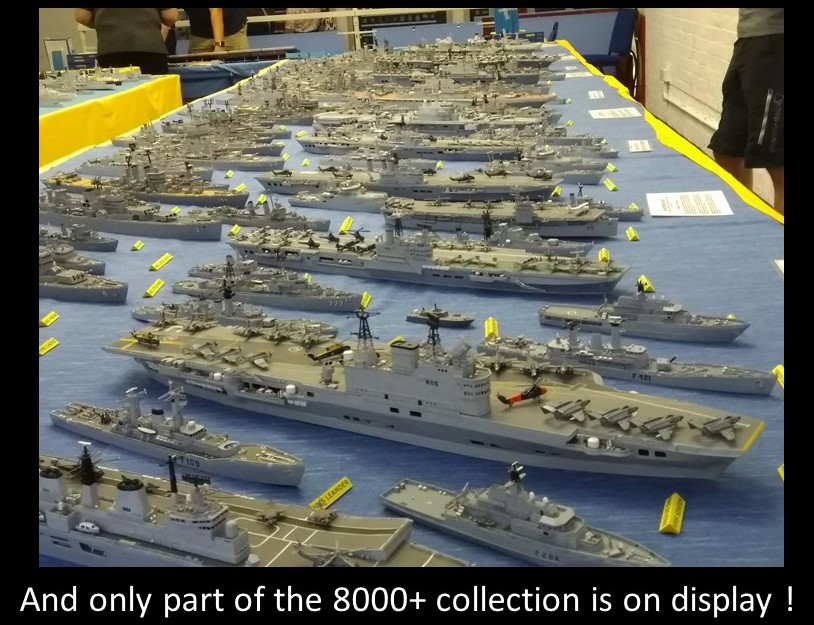 It would be impossible to praise the still, artistry and dedication of Mr. Warren too highly. The collection, of which only a part is on display, is a national treasure. If you are in the Weymouth area it's well worth making a detour to see it. You will not be disappointed.
(Many thanks to my friend DG, who alerted me to this treasure!)
Do you enjoy Naval Fiction?
Do you read on Kindle?
If you're a Kindle Unlimited subscriber you can read any of the six Dawlish Chronicles novels without further charge. They are also available for purchase on Kindle or as stylish 9 X 6 paperbacks.
Click on the banner below for more details

Registering for the Dawlish Chronicles mailing list by clicking  on the banner below, will keep you updated on new books and facilitates e-mail contact between Antoine Vanner and his readers for discussion of issues arising. 

Suggestions and comment are always welcome and all emails are replied to. Free short stories, available only to those on the list, are also made available at intervals.